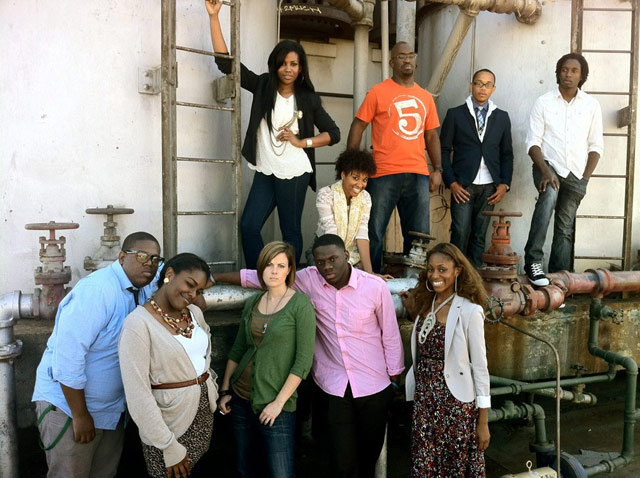 Top row: Integriti Reeves (HU '13); Mariah Maxwell (HU '11 – Composition – Summa Cum Laude); Brian Vickers (HU '07 – Jazz Studies – Magna Cum Laude); John Kenniebrew (HU '13); and Devin Robinson (HU '13).
Bottom row: Reginald Bowens (HU '11 – Music Business/Jazz Piano); Christie Dashiell (HU '10 – Jazz Studies); Eliza Berkon (HU '10 – Masters in Music Education); Trenton Cokley (HU '11 – Audio Production); and Danielle Withers.
Join us on this journey…
In June, 2011 Afro-Blue was selected as 1 of 16 acappella ensembles to participate in the NBC reality competition show "The Sing-Off." Afro Blue is an on-going vocal jazz ensemble at Howard University with a continuing revolving personnel as new students enter the program and current students graduate. Production for Season 3 of The Sing Off began during the summer, therefore, most of the members in this ensemble are recent HU graduates.
Watching for Afro-Blue on the Sing-Off, Monday nights on NBC at 8:00 p.m. (7:00 CST).
Check out our playlist featuring video footage from The Sing-Off